40% lighter than the industry standard!


Ocean Rodeo took everything learned while developing the Aluula Series kite range and all the technological advancements and opportunities that the ALUULA composite material provides and implemented them into the A-Series wing design. 

Lighter, stiffer, stronger, and more responsive than the competition, a new standard has been set in wingsurfing with the A-Series wings.


Every Ocean Rodeo Glide wing is fitted with our interchangeable Matrix handle system. Wings come with the Matrix handles pre-installed, yet allow the rider to customize handles and positions at their preference.  


ALUULA ATTRIBUTES
It's stiff, it's strong, and it holds its shape. A revolutionary material to dramatically change the performance of your kite or wing. And it's proven.
Tensile Strength -Warp / Weft (Lbs of force)  Tensile strength is a measurement of the force required to pull something such as rope, wire, or a structural beam to the point where it breaks. 

Modulus (N/mm2) of elasticity measures a material's resistance to being deformed elastically (not permanently) when stress is applied.

 Tear Strength (lbs of force)    Tear resistance (or tear strength) is a measure of how well a material can withstand the effects of tearing.


ALUULA GLIDE WING FEATURES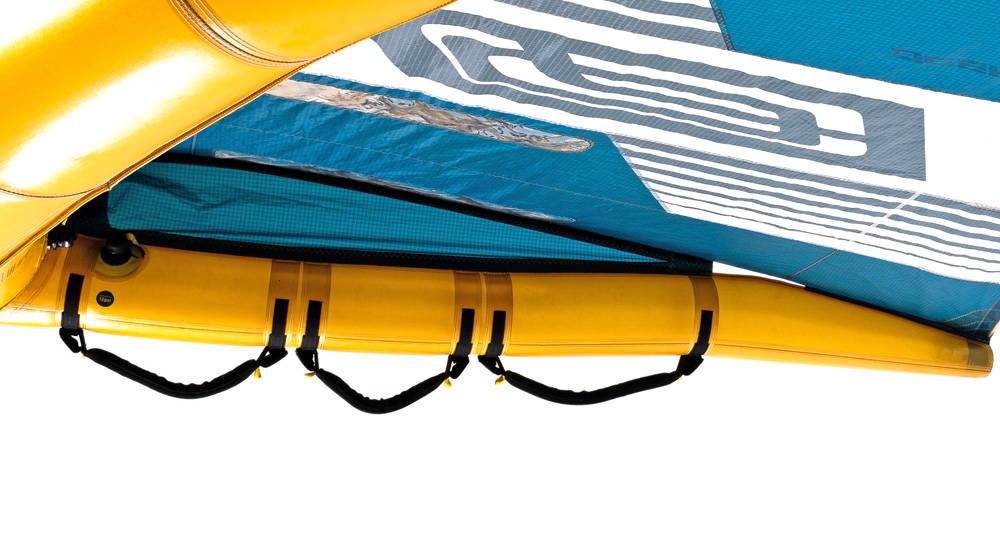 Ergonomically shaped and built entirely out of the ultra light, ultra strong ALUULA composite material, the Glide A-Series' strut increases profile stability, offers more rigidity and control, while also significantly reducing the weight on the trailing edge of the wing, keeping the strut up when one-handed drifting.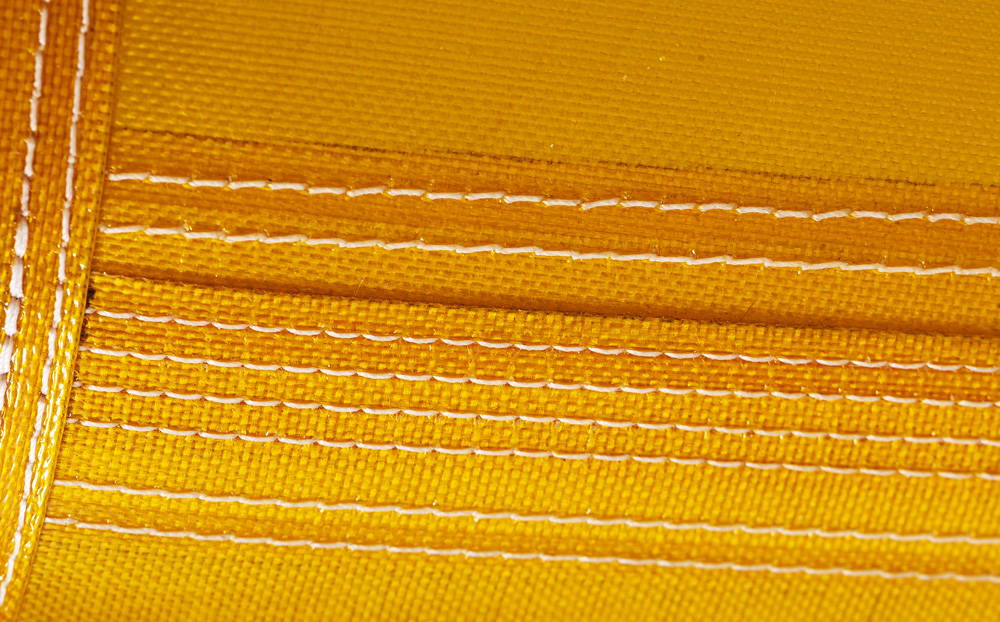 Used specifically on the shaping seams of struts, Quad Lock stitching delivers more than twice the strength of standard strut seam constructs, and was another innovation specifically tailored for the ALUULA airframe wings.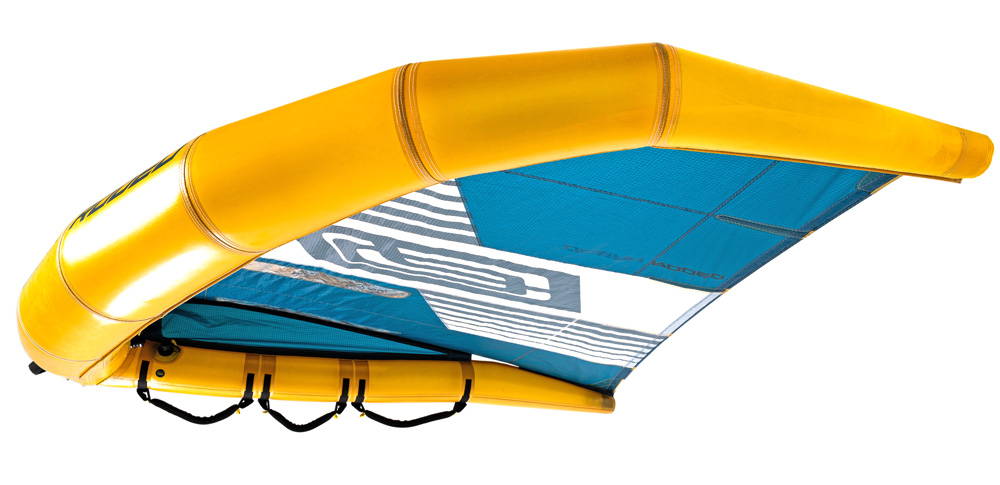 Made entirely of ALUULA G-Series 82gsm composite, the A-Series airframe is the lightest, strongest and most responsive on the market. 
With 6 times the tensile strength of Dacron leading edge fabric, the all ALUULA leading edge stiffens and lightens the entire wing, providing the most refined handling and performance in all conditions.  
The leading edge can be tuned to higher inflation pressures than is possible with Dacron to allow further stiffness to the airframe.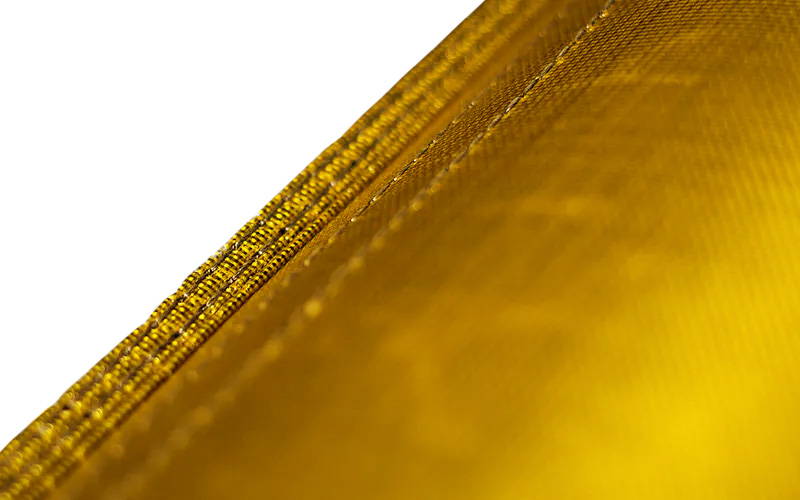 This innovative seam technology is designed specifically for ALUULA. The ridge moves the stress of the stitch holes and threads to the anti-compression ridge. Strategically located to add additional stability to the leading edge, the Ridge Lock Seam helps stabilize the wing in gusty and high wind conditions.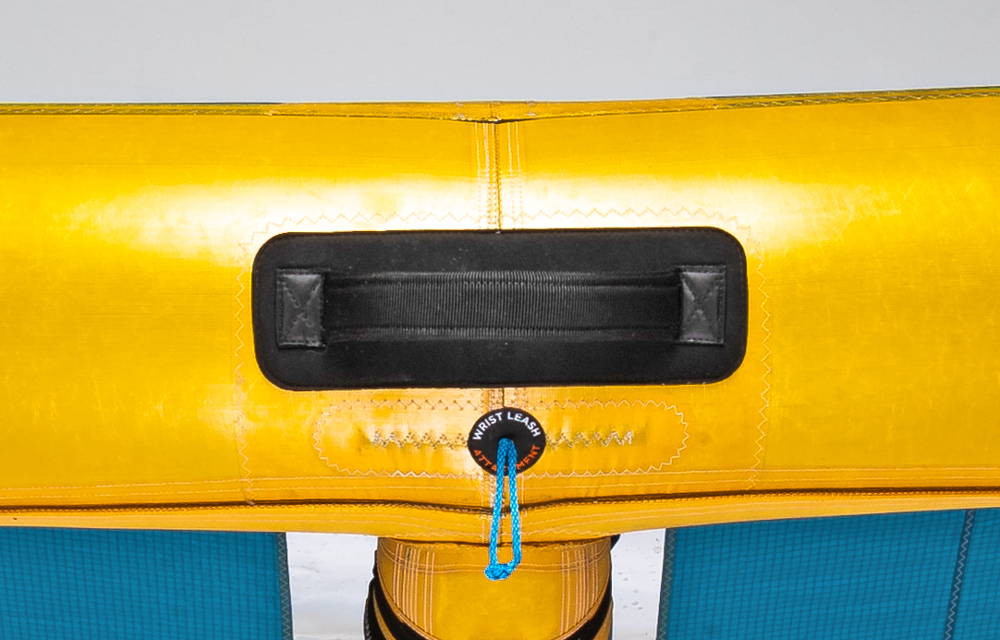 KNUCKLE SAVER NEOPRENE HANDLE
You know the conditions are good when you chafe your knuckles during long downwind drifts. The leading edge behind the handle is padded with neoprene for improved comfort while the handle itself is stiffened to provide additional control while one handed wave riding.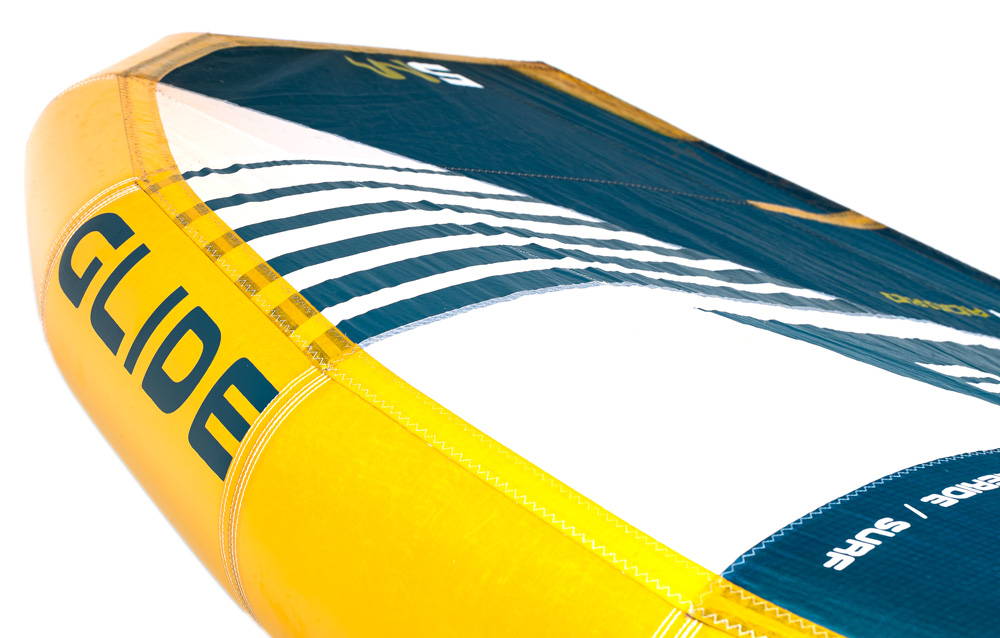 A band of ALUULA 82 gsm composite runs from wing tip to wing tip along the connection seam between the canopy and leading edge. The band provides increased stability and handling in all conditions.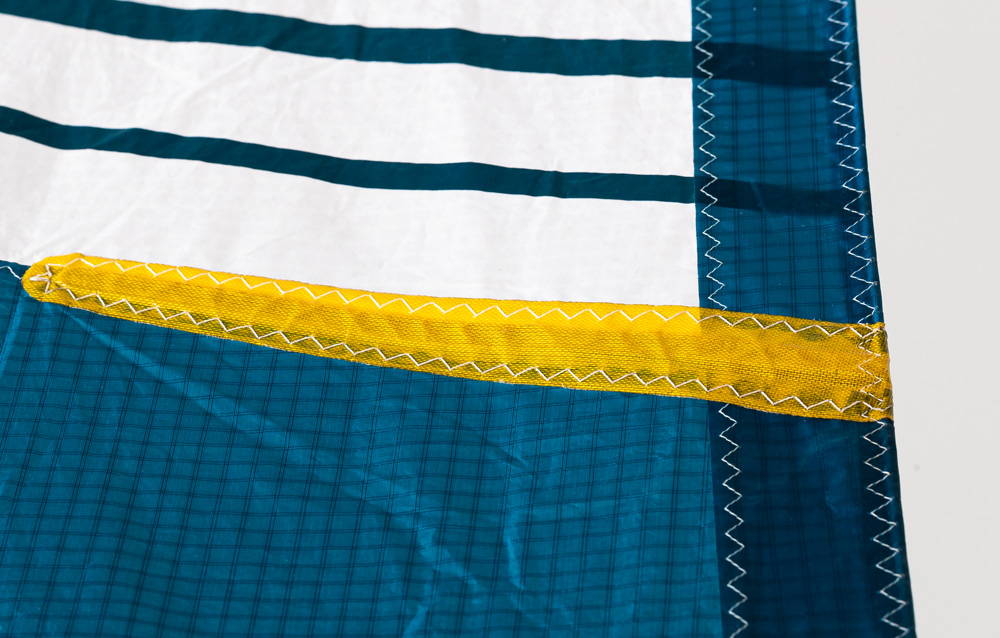 The canopy's reinforcements, overlays and anti-flutter strips now benefit from ALUULA's remarkable strength to weight ratio and it's superior abrasion resistance compared to Dacron and other much heavier abrasion solutions.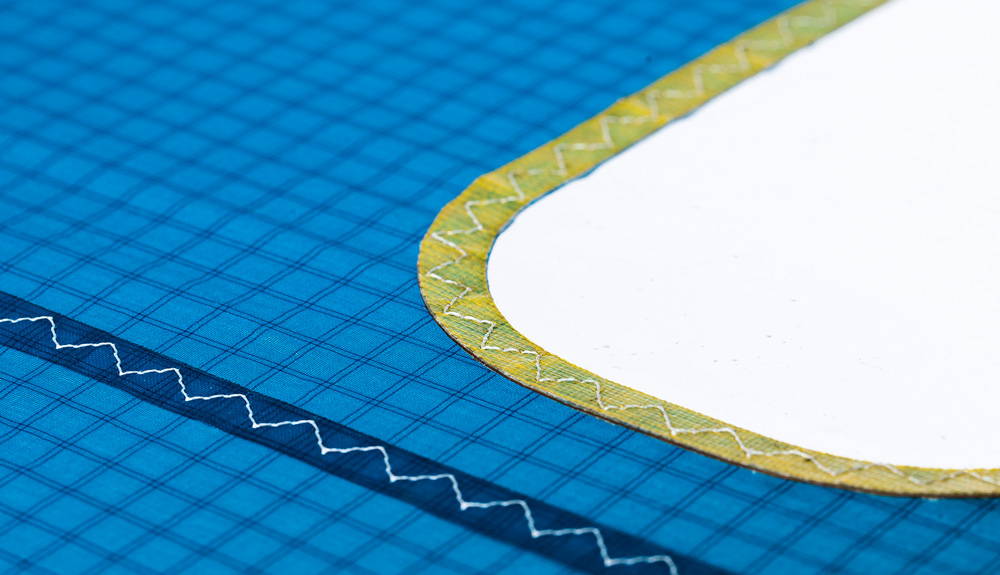 SIGHT WINDOWS
Strategically placed for vision when you need it. Perimeters reinforced with ALUULA.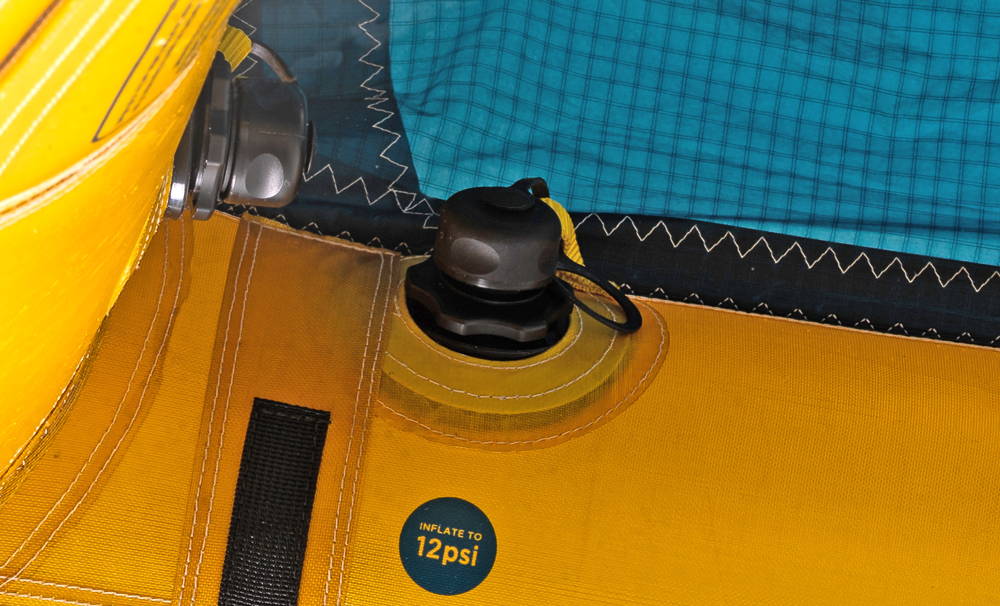 INDEPENDANT STRUT AND LEADING EDGE INFLATION
Individual leading edge and strut inflate / deflate valves specific pressures to be set for each spar. All Ocean Rodeo wings feature an industry-first high pressure strut which is safe at 12psi. Each size of Glide wing has a recommended PSI for the leading edge.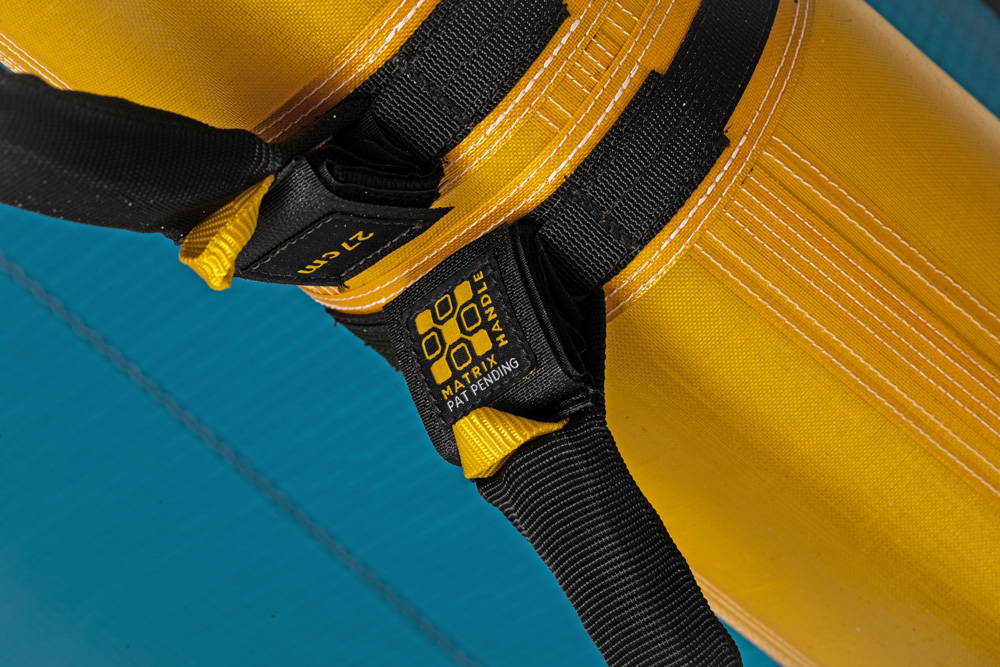 MATRIX HANDLE SYSTEM
Ultra light and strong, the removable Matrix handles shine when wave riding or connecting chop on prolonged downwinders, keeping the trailing edge of the wing as light as possible for the ultimate in drifting performance.
Built tough with ergonomically shaped EVA sheathed by rugged nylon tube webbing. 
Handles are connected to the strut by velcro locking tabs which allow the rider to change handles styles and positions.  Multiple harness line connection points are made possible via webbing loops located at each handle end.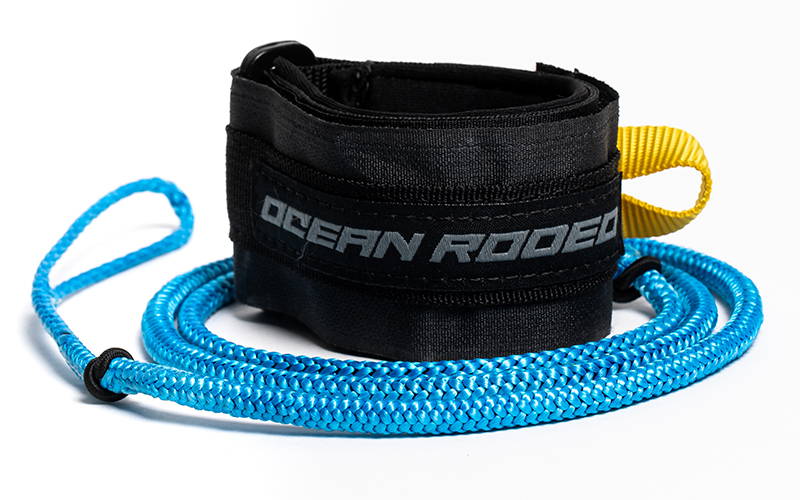 UNITY WRIST LEASH
Included with all HL-Series Glide wings, the Unity wrist leash is designed not to let go during a flogging.
Shock cord loaded Amsteel rope.
Double backed wrist leash design to disperse load.
Secure loop-to-loop connection to the leading edge of the wing.
WING BAG
Built with the same time-tested materials and zippers as used in our kite bags, our Glide wing bags are built for convenience at the beach and keeping your wing in good shape while stored. 
Featuring:
Side gussets to support the bag while inserting the wing.
Bungee pump holder.
Front stash pocket.
Mesh side and bottom panels for accelerated wing drying and sand release.
A lighter Wing means a better handling in all conditions.
ALUULA, an ultra-light, ultra-strong and stable composite material, not only improves light wind performance but also increases handling, stability and flying performance in all wind conditions. This makes an ALUULA wing more efficient than a standard wing, performing better in all respects, including improved flex for more reactive pumping, lighter weight for easy hand work, and ultra light for balanced one handed drifting. 
Why do you need the lightest Wings on the market?
Better for all styles of riding. Downwinders, surf, freestyle and more. With improved response in all conditions, you'll enjoy easier transitions, better light wind and enhanced top end control due reduced distortion in gusts delivered by the stretch resistant ALUULA.


Better wind range. Every Ocean Rodeo Wing features the full ALUULA strut. Built to withstand 12 psi this high pressure strut connects your input directly to the leading edge and canopy without delay or distortion.


Better for travel. When two A-Series wings weigh the same as one traditional wing, it's a no-brainer…carry more gear on your trips with less fear of excess baggage charges.